Walkway Weekends has concluded for the year 2021.
Stay tuned for future announcements.
Saturdays and Sundays from 11 am to 5 pm.
Experience car-free Grant Avenue, between California and Washington streets.
Need an excuse to indulge in dumplings and boba? Enjoy Grant Avenue car-free in the heart of San Francisco's Chinatown at Walkway Weekends every Saturday and Sunday! Stroll in the street, take in the sights, fill up at local eateries, and check out the wares available #OnlyInChinatown. (📷 Tag us on Instagram: @SundayStreets)

The oldest in America, San Francisco's Chinatown is the perfect destination to explore on foot with family and friends. Whether you've been a thousand times or never before, Walkway Weekends running from 2020 to October, 2021 — is the perfect time to visit iconic Chinatown destinations.
• • •

September 2021 Happenings
Lion dance with LionDanceMe: Every Saturday at 3 PM and Sunday at 4 PM at Grant Ave & Commercial St.
Image description: A green lion, decorated with pink and green fur, looks directly at the camera during a performance.
• • •

Image description [Left] Saturday August 28th, September 25th, and November 6th
11AM-3PM Mobile Reading Room, presented by SFUSD Libraries
Location: Grant Avenue at Sacramento Street (in front of Bank of America)
Image description [Right] Saturdays.
Enjoy performances by LionDanceMe youth. Stay safe and wear a mask in crowded spaces.
• • •
• • •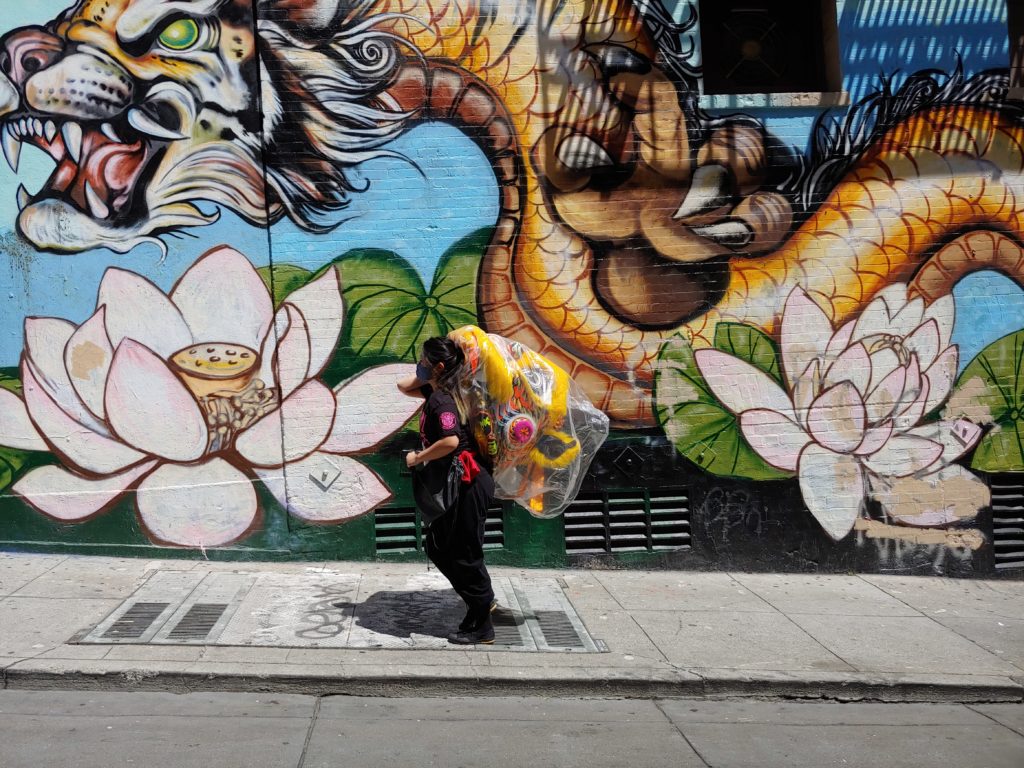 #ONLYINCHINATOWN