On August 21st, 2022, Sunday Streets SF will open up the streets of SoMa for an afternoon of fun for the whole family. Taking place on Folsom St from 9th to Main St, neighbors and visitors alike will have over 1.5 miles of car-free streets to enjoy.
Additional support provided by the following corporate exhibitors:
Xfinity  •  McGee Air Services

ATTEND A PLANNING MEETING
Every Thursday from 10am-11am via Zoom.
Join via this link • ZOOM ID# 813 7717 0812
—Or email sundaystreets@livablecity.org to be added to the calendar invite.
Getting There
SoMa is one of the most transit-rich neighborhoods in San Francisco. Livable City strongly encourages biking, walking, or taking public transportation to get to Sunday Streets. Attendees are strongly encouraged to bike, walk, or take public transportation to get to Sunday Streets.
MUNI: For trip planning and other Muni-related info, go to sfmta.com or call 311. Visit sfmta.com/alerts the week before the event for updated information on any MUNI lines that will be rerouted during the event.
The SoMa Sunday Streets route is served by the following MUNI lines: 
8 Bayshore, 9 San Bruno, 12 Folsom, 19 Polk, 27 Bryant (Rerouted), 45 Union/Stockton. The 14 and 14R two blocks away on Mission St.

The L, M ,N and T rail lines to Metro Civic Center Station
BART: Many Sunday Streets routes are directly accessible by BART or only a short Muni transfer away. For trip planning, go to bart.gov. This route is serviced by the following BART Stations:
Civic Center BART Station
Powell Street BART Station
Montgomery Street BART Station
Embarcadero BART Station
BIKE: Get in the Livable City spirit and bike to Sunday Streets! Go to sfbike.org to download a bike map to help find a flat, bike-friendly route from your area or the nearest transit stop to Sunday Streets. Got a long way to go? Shorten the trip by taking transit part of the way. Muni buses have bike racks for 2 bikes, BART and Caltrain both allow bikes on board. For more information about bikes on BART, visit: Bikes on BART.
CAR: Should you choose to drive, be aware that the Sunday Streets route is towed of all vehicles beginning at 8am and no stopping or parking is allowed on the streets after that (even if you're just stopping for a moment for a cup of coffee), and no vehicles are allowed to drive onto the route after 10:00am. Should you choose to drive, check out SFPark.org and parkme.com to identify available parking lots and spaces nearby. Additionally, parking may be available at these locations near the route: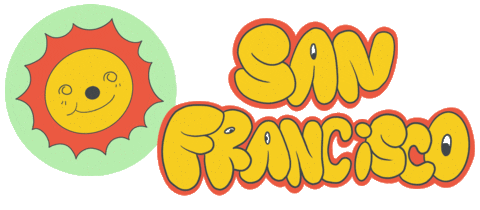 Additional support provided by the following corporate exhibitors:
Xfinity  •  McGee Air Services